12.February.2019
Interview of Rachel Montagu on board governance by Rosemarie Philips, US
How to properly engage your board for the future: Tips from an expert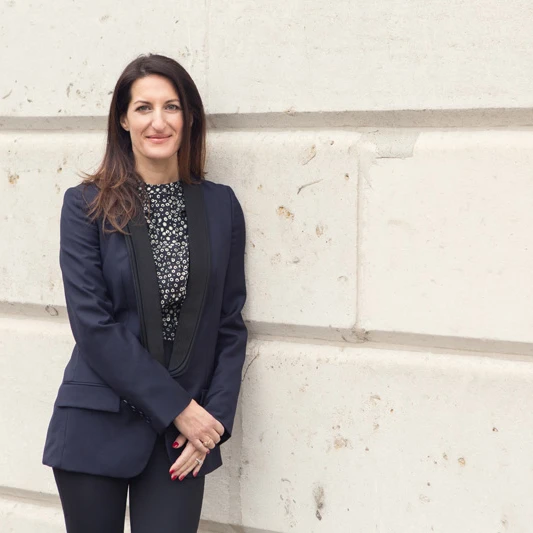 Your board plays a crucial role. Are you maximizing the way they contribute to your organization's goals and success? The last thing you want is for board governance to be just a box that you check; whether you're the CEO or a participating board member, nonprofit or corporate. I am often asked for recommendations to achieve a healthy board, and for examples of success. I couldn't think of a better person with whom to explore this topic. Read on for tips from a true expert Rachel, whose main career focus has been on effective board governance.
Rachel Montagu is a qualified IDP-C (certified international director). She is an ambassador for international corporate governance for the global business school INSEAD, has extensive expertise as a board governance expert headhunter, and coach. Rachel is passionately engaged in the Charity Prince's Trust in the UK, as well as academic boards, NGO, nomination committees, chair of REMCO, corporate, private, family office and non-profit. Rachel empowers individuals, leaders, enterprises and communities to govern more responsibly and develop to their full potential, giving hope and example to our future generations. In 2013 she was voted as one of the up and coming most powerful 100 women in Norway. To learn more, check out her website www.montagu.no
Behaviors of a Healthy Board
How do we know if our board is "healthy"; what behaviors do we observe? Around the board table, members are truly present and well-read ahead of the meeting. Passion, conflict, and excitement are palpable as recommendations and decisions are made through a fair process. Everyone gives their point of view. Outside of board meetings, members make an effort to get to know staff and the programs through site visits. They have a sense of the organizational culture, talk to each other between the meetings, and organically work to enhance their personal relationships. So many revelations can occur when not tied to a discussion on record.
It Starts at the Top: Your Board Chair
The chair determines the health and vitality - or dysfunction - of a board. If the chair is weak and unable to act as a leader, facilitate healthy discussion, or get the board members to work on the team, you will see a lack of engagement, vision, and movement towards real results. It is the chair's job to draw on the strengths of each individual board member and push them to active participation.
A common mistake made, especially in smaller organizations, is for a CEO to take on the chair role as their own. This is poor governance; just checking the box.
What's the difference between the CEO and the Board Chair? "A vast difference!" Rachel elaborates,
"The CEO runs the operational organization, the day to day - how the organization is marketed, financials, communication - and brings forth a fair representation of highlights (positive, negative, opportunities, risks) to the boardroom.
Conversely, the Chair plays a coaching and advisory role to the CEO, acts as a mentor and challenges ideas and the status quo.
The CEO presents agenda items, while the Chair clarifies the agenda that is presented in the boardroom. This is why they must have a strong relationship yet remain independent.
At the end of the day you have to remember that if it is necessary to replace the CEO it is the board's responsibility; the relationship should reflect this dynamic."
Building the Team
Board recruitment is about building a team. Consider how we build our management teams:
We know the organization's vision, then identify how many resources and what talents are required to meet that vision.
We have clear role descriptions that are not generic.
We use a thorough vetting process to determine the right fit.
The same should be applied to the board. Their #1 job is to hire and fire the CEO, which is a massive responsibility. The board chair should treat the recruitment process to reflect this responsibility. Rachel and I dug further into each of these areas, as they are where I personally see boards often struggle.
Board Size and Effectiveness ARE Related
When I meet with nonprofit CEOs and their Board Chairs prior to a retreat, board engagement comes up as a pain point more often than not. I am asked to help them delve into how to make meetings more meaningful in the hopes of increasing participation. My first question is always "How big is your board?" The responses usually range from 18 - 25 board members. Bingo: too many at the table, lessening the value of their voice.
I asked Rachel for her recommendations, and they were quite similar whether dealing with a nonprofit or corporate board. Here's what she says:
Six to eight board members for a small organization (500 or less employees and / or volunteers)
Eight to twelve board members maximum for midsize to very large organizations
Why not over twelve?
"There's a higher risk to your engagement factor, because you have less responsibility on the individual. You create a safety in numbers effect; it becomes easy to hide in a large group."
A large number makes it considerably difficult for the board chair to succeed, for the individual members cannot be engaged properly. What is a chair to do with a massive board of twenty-three for example? Rachel recommends going back to the organization's vision and looking at what profiles you truly need to achieve those goals. With profiles as your guide, you can then whittle down to a more appropriate number. Consider which profiles are more valuable on a committee versus the board. Valuable contributors don't always need a seat at the board table.
Board vs. Committee: A Conundrum
How do you determine if a person is best suited for the board or a committee? Contemplate flipping your way of thinking: utilize committees as a way to vet board prospects instead of trying to fill your committees purely with board members. Rachel warns that not every board member has the time to engage both on the board and a committee… and that's okay depending on what they are contributing in the boardroom. Committees are for your doers; where every single person has an action.
Using committee work for prospects gives an opportunity for the board chair to see them in action, observe how they work with others, gauge their buy in to the mission of your organization. It is also a great opportunity for the prospect to determine if the board and organization are a good fit for them.
Filling a board with what should be committee members is a common mistake and quite often the reason for such expansive, difficult to manage boards. Attempt to take a fresh look at your board from this perspective.
Diversity Matters
We tend to attract what we are comfortable with, what we know, what we've done before. But to remain relevant, change and grow we have to dare to be different. This does not stop with your board. Surrounding the Board Chair and CEO with varying perspectives, skills, and experience are what adds value. The last thing you want to do is replicate yourself or the operational management team.
When Rachel considers diversity on a board, she does not just look at race, gender, or sexuality; she looks at these in concert with different profiles of organizations, markets, academia, generations. What does your organization need to achieve its vision? What areas does the management team require the most support? Financial or legal expertise? Understanding of social enterprise? Fundraising expertise? International relationships? Or do you need a weighted name who provides influence and traction for funding in sectors you require?
"The key," she shares, "is to have a truly different group of people; a cross-section of opinions and skills that help your organization push those boundaries and challenge each other. If you're surrounded by really good people, you will continuously learn and engage."
Set Clear Expectations
Organizations do such a great job at posting what they are looking for in employees, but why are board roles so unclear? Understanding and clearly defining role descriptions in a non-generic, concise way is critical. It also weeds out prospects who are seeking placement for reasons not aligned with your goals or needs.
Rachel was very candid in the reasons she sees others' seeking a place at the board table:
they love the mission
they want others to think they love the mission
they want to look good
they like the people on the board
they truly believe they have something to contribute in supporting the mission
Knowing the person's intent helps manage your own expectations of their level of engagement and what areas they will be most suited.
Use the Board's Time Wisely
Board members are busy. The Board Chair and the CEO have a responsibility to make sure time is well spent.
How often you meet should be determined by the issues at hand; however, Rachel advises quarterly face-to-face and virtual sessions every other month. The quarterly meetings generally last a few hours.
Intentionally socialize. Grab dinner or drinks as a board after the quarterly meetings. If it was a healthy meeting, there were most likely heated discussions and excitement. Socializing after gives opportunity to decompress, build relationship, and discuss items not requiring record.
Stay on time and task. The chair should know the agenda and keep to the time frames allotted. This shows respect for those present.
Less time on updates and more time on strategy. Move quickly through operational updates. This can be accomplished if the updates include quality content and if largely distributed prior to the meeting. When engaging the board strategically, that is when you are making a difference. Their job is to support the CEO and management, to challenge strategy, provide creative and innovative ideas - not just risk analysis.
Outcome: clear direction. You know it's been a good board meeting if everyone walks away with a clear direction for the organization.
Measure Success
Healthy boards assess themselves. This can be as simple as asking "how do we rate the meeting today." Anonymous questionnaires are also good tools. You can find a great example of this here: http://leadershipsearch.com/docs/Board_self_assessment_standard.pdf If you are needing momentum or are at a pivotal point for the board, it can be helpful to invite an external consultant such as Rachel, to observe meetings and get to know each board member in order to provide a solid assessment and guide progress.
"I know I'm my best self on a board if I am prepared, interested in positive outcomes, want to engage with the other individuals, and want to invest time AND money."
If You Have to Right the Ship
Sometimes you inherit a board that needs some changes. Other times you realize the board you built has been stagnant over time. What do you do? Rachel suggests:
Although it is the role of the Board Chair to right the ship, strong communication between the Chair and CEO is crucial for success.
Bring awareness to the situation; lay it out in the open with the board.
Have a consultant conduct an assessment and review the results with the Chair.
Engage board members by asking what they would like to see change; what is the culture they want?
Re-ask each individual why they are on the board. Have direct conversations with those not contributing in order to discover reasons behind the lack of engagement.
Lead the board in a discussion around its composition. Are we missing a profile? Are people in the wrong roles?
Be Knowledgeable
board governance requires specific policy, procedure, and legal knowledge. Educate everyone to a foundational level. Not quite sure where to go for more information? Here is a list of books Rachel recommends:
Network Advantage: How to Unlock Value From Your Alliances and Partnerships by Henrich Greve, Tim Rowley and Andrew Shipilov
Corporate Governance: Principles, Policies, and Practices by Bob Tricker
Great People Decisions: Why They Matter So Much, Why They are So Hard, and How You Can Master Them by Claudio Fernandez Araoz
The Effective Board: Building Individual and Board Success by Neville Bain and Roger Barker
A huge thank you to Rachel for taking the time to walk us through ways to achieve healthy board governance!
Like this article? Let me know or re-share! You can also check out my website philipconsultingllc.com or follow me on instragam @philipconsultingllc for more Org Development musings.
Stay informed for future articles by signing up here!
Rosemarie has worked in organization and leadership development, change management, curriculum design, and training delivery for nearly 15 years with nonprofit, corporate, and the public sector. She has utilized an array of research and methodologies well respected in the field (appreciative inquiry, emotional intelligence, ADKAR®). She holds a Masters in Organization Development and Leadership, is Prosci® certified and currently working towards her ICF Professional Certified Coach credential.